I'm back and CAS'ing again!
This one is a
"just because" card....
I wanted to use this stamp set
by Raisin Boat that I found
at a convention a few weeks ago.
I am entering this in the current challenge over at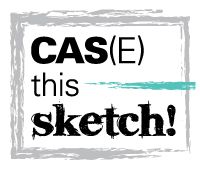 CTS#39
and here it is......
The label die is by SB
I used Copic markers and airbrushed the label a bit
and sort of "teased" it up in the center.
3D Crystal Lacquer by Sakura adds some
glassy effects to the bottle I think?
I had fun making this one and hope it gets a laugh or 2.
Connie