Today my card is for the layout challenge over at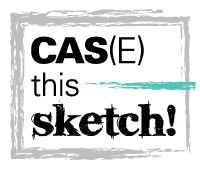 CTS#23
and here is my take on it:
I followed the layout pretty close as you can see, but
I "cheated" a little bit.....
I cut paper into strips and over-stamped the verse.
But it skipped between the paper so I used my
trusty fine line Copic marker to fill in missing spots.
(Reason I did all that was because none of my
one-liner stamps fit on a strip...fit good
enough that I didn't mess it up trying anyhow)
The verse is by Stamps By Judith
and floral die is by Magnolia
Thanks for stopping!
Connie